Watch this page throughout the day for updates from Day 24 of the 2023 Alberta election campaign
Article content
What's happening now
Article content
Under The Dome: Did Notley or Smith win the 2023 Alberta Leaders Debate?

Promises made: where the NDP and UCP stand on top issues in Alberta election campaign

Alberta election 2023: The Edmonton area ridings to watch
---
5:30 p.m. 
Article content
Albertans break first-day advance voting record set in 2019 election
By Lisa Johnson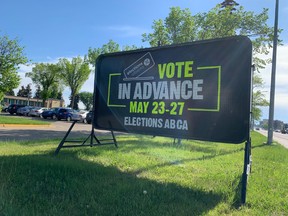 Albertans are turning out early, breaking last election's first-day voter turnout record in advance polls across the province.
According to Elections Alberta, 161,830 ballots were cast Tuesday. In the 2019 election, about 140,000 advance ballots were cast on the first day, with a total of 696,000 cast in five days. By 4 p.m. Wednesday, the total advance vote count hit 257,500.
Direct parking in front of the Lois Hole public library in west Edmonton was crammed just before 5 p.m. Tuesday as hives of voters buzzed in and out of that advance polling station, operating from 10 a.m. to 7 p.m.
One voting officer on hand noted the "lull" in her day as the short stream of electors waited just minutes to receive their ballots before privately filling in with black marker the bubble beside their chosen candidate's name. There was a brief shuffle and wait as votes were then collected by the ballot box clerk operating the tabulator.
Advance voting runs until 8 p.m. Saturday.
Read the full story here
---
5:00 p.m.
UCP fighting to hold Banff-Kananaskis riding
By Josh Aldrich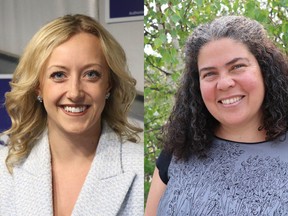 In a race as tight as this provincial election, Danielle Smith and the UCP aim to hold on to support in rural ridings — but one that may be up for grabs is Banff-Kananaskis.
Article content
The riding west of Calgary was created in 2017 when Cochrane was moved into a new riding with Airdrie.
The UCP's Miranda Rosin won with 51 per cent of the vote in 2019, but it appears the race with NDP candidate Sarah Elmeligi may go down to the wire.
"We know it's going to be a tight election, it was last time and it always will be just given the breakdown of how our riding boundary is constructed and drawn," Rosin said from her campaign office at Springbank Airport last week. "But we're feeling cautiously optimistic."
The riding combines a mix of agriculture and resources with tourism and environmentalism. Conservatives dominated the former Banff-Cochrane riding, losing only in 2015.
Electoral winds may be shifting, however, with concerns over the leadership and vision of the UCP.
Current projections from 338 Canada have the NDP nudging ahead of the UCP, at 49 to 46 per cent of the vote.
Read the full story here
---
3:00 p.m. 
Doctors pen open letter about 'collapsing' Alberta emergency rooms
By Michael Rodriguez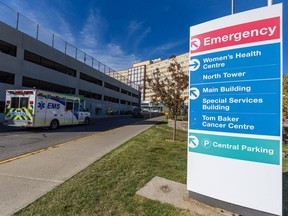 Almost 200 emergency room doctors have signed a letter calling for Alberta's next government to take action on what they say is a dire situation at hospitals.
"Our emergency departments are collapsing and front-line health-care workers have truly had enough. We cannot bear to watch our patients suffer any longer with no end in sight," reads the letter signed by 190 ER doctors, shared with media via an Alberta NDP news release.
Article content
The physicians blame government policy for destabilizing primary care, leaving 650,000 Albertans without a family doctor. They say the "future looks bleak" for family doctors in Alberta, pointing to 42 residency vacancies in the province going unfilled after the first round of matching this year.
"This is compared to British Columbia having just two spots unfilled and Saskatchewan having none," they wrote.
The doctors also point to a lack of beds and critical labour shortages at hospitals, stating "signs of a capacity crisis are everywhere." They noted wait times have skyrocketed, with some waiting up to 15 hours to see a doctor in the ER.
"These patients often become sicker while waiting. We worry about these patients every shift," they wrote. "It is now common to have 40 to 50 people waiting to be seen by a doctor at any given time in any of our emergency waiting rooms. Frail, elderly patients languish on stretchers in hospital hallways. Patients with mental-health crises are housed in the emergency room, often for several days, while awaiting in-patient beds."
---
1:30 p.m. 
NDP promise $10 per day child care by end of 2024
Article content
Alberta's NDP says if elected it will expand and accelerate the federal child care plan by bringing the average cost to $10 per day by the end of 2024.
The $3.8 billion federal funding deal aims to get to that benchmark by 2026.
The New Democrat's costed fiscal plan puts $192 million towards child care in the first year, $390 million in the second year and $300 million in the third, including an ongoing commitment to funding before and after school programming, which isn't included in the federal plan.
NDP candidate for Edmonton Whitemud Rakhi Pancholi said at a news conference Wednesday the UCP has failed to create the promised number of spaces under the deal, and it excludes thousands of families who use before and after school care.
"Parents don't suddenly get to change their working hours once their kids go to school, and we need more childcare spaces to become available much sooner so that parents can stop paying for the UCP's political games," said Pancholi.
---
1:30 p.m. 
NDP Leader Rachel Notley holds press conference
Article content
---
12:00 p.m. 
Pawlowski claims Smith call was to address his charges, not about politics
By Matthew Black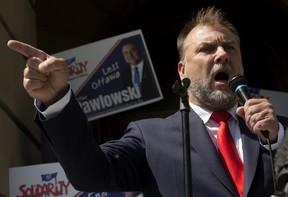 The Calgary street preacher at the centre of a call caught on video that raised questions about Danielle Smith interfering in the justice system said Wednesday the discussion was never about politics, as she had claimed, and only about the criminal charges he faced.
Artur Pawlowski called a Wednesday news conference to "reveal the whole story" of his interactions with Smith in a reference to the video of a phone call between the two where she tells the pastor that she spoke with Crown prosecutors about COVID-related cases "almost weekly."
"It was always about the charges," he said of the call Wednesday. "From the very beginning I said I had nothing really else to say."
Article content
He went on to call Smith "a pathological liar" and cited she failed to follow through on a plan to grant amnesty to those facing charges related to pandemic health measures.
"This phone call was always about the same thing," he said. "Where are you going to introduce what you promised the amnesty bill for people like me, and thousands of other Albertans?"
"When you're elected. Tell the people the truth. That's what I want."
Read the full story here
---
11:30 a.m.
Danielle Smith ducks questions on recent controversies as UCP shows off proposed tax-reducing legislation
Article content
UCP Leader Danielle Smith was evasive on questions about recent controversies on Wednesday as she showcased her party's plans to limit tax increases if she wins Monday's election.
During a news conference unveiling the proposal, titled the Taxpayer Protection Amendment Act — effectively a compilation of tax-cutting promises the party has made throughout the campaign — Smith did not answer questions about whether Lacombe-Ponoka candidate Jennifer Johnson would be permanently barred from joining the caucus. Johnson is under fire for comments she made comparing transgender youth in schools to putting feces in cookies; she's since apologized.
After Smith announced last week that Johnson wouldn't be part of the UCP caucus if she's elected, she had an about-face, telling CTV "redemption" was possible for the embattled candidate. On Wednesday, Smith reiterated that Johnson would not sit as a member of the UCP if she's elected but didn't comment on the potential of Johnson working her way back into caucus.
"I've made it very clear that I've made the decision that she will not be sitting with our caucus should she be elected," she said.
The UCP's Lacombe-Ponoka constituency association advocated for Johnson in a now-deleted Facebook post that stated Johnson is still a UCP member in good standing, and talked about the "probability" that she will earn her way back into caucus.
Article content
---
11:15 a.m. 
UCP calls out NDP candidate for role in "no more pipeline" law
By Lisa Johnson
The Alberta UCP is drawing attention to NDP candidate for Airdrie-Cochrane Shaun Fluker's record as a lawyer who represented the Canadian Association of Physicians for the Environment, which intervened in the Supreme Court of Canada case in favour of a controversial federal environmental assessment law, Bill C-69.
The court has not yet ruled on the reference case, which saw hearings in March.
UCP Airdrie-Cochrane UCP candidate Pete Guthrie said in a news release Wednesday Fluker's work as legal counsel shows his support for the legislation.
"Rachel Notley and the NDP cannot hide their record of destroying our energy sector," said Guthrie.  "If Rachel Notley supported oil and gas, why would she recruit a candidate who supports Trudeau's 'no more pipelines' act? Their disdain for the energy sector has never been more clear."
While in government, Notley sent then-cabinet minister Shannon Phillips to Ottawa to urge senators to overhaul the bill, calling the legislation an overreach.
At an unrelated announcement Wednesday, Fluker said he was advocating on behalf of his client and his client's position. He said he had not seen the UCP news release, and didn't offer an opinion on Bill C-69.
Article content
"I wasn't there to assert my own position on that legislation," he said.
---
7 a.m. 
Election forums get heated in battle for St. Albert constituencies north of Edmonton
By Lisa Johnson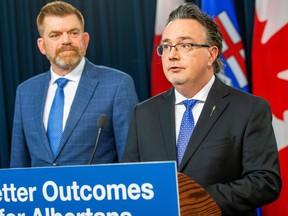 In what may be a sign of how deeply divided Alberta's electorate has become, partisan supporters in two key constituencies north of Edmonton were loud enough to at times derail debate at local candidate forums last week.
Both the NDP and UCP are looking to flip seats just outside Alberta's capital city, in the so-called "donut" ridings, including St. Albert and Morinville-St. Albert. At both events, hundreds of attendees lobbed dozens of questions at those seeking office, including on health care, the cost of living, the economy, education, support for seniors, policing and public safety.
Not everyone took the answers sitting down.
After the Morinville forum last Wednesday saw candidates at times interrupted by heckling, Morinville-St. Albert incumbent UCP MLA Dale Nally told Postmedia he's never seen such antagonism.
"Things are way more polarized. The divisiveness is incredible, and that's why I think all elected officials after the election have an obligation to help dial it down for everyone," said Nally, who noted that it appeared there were very few undecided voters in the audience
Article content
Nally is being challenged by four-term Sturgeon County councillor and NDP candidate Karen Shaw, with recent polling suggesting the riding is a toss up between the two.
Seeing their election signs defaced isn't new for either Shaw or Nally, but Shaw said voters want a return to moderation and tolerance in Alberta.
"I hope that they will not only focus on the colour of the signs but actually listen to what people said and make an informed decision," she said while speaking with Postmedia after the forum.
Read the full story here
---
7 a.m. 
The party destined to win the Alberta election won't be nearly as bad as you fear
By David Staples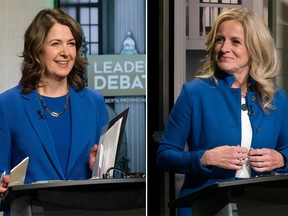 The party destined to win the Alberta election won't be nearly as bad as you fear.
That applies to whether either Danielle Smith's United Conservatives or Rachel Notley's NDP wins.
Folks who hate the UCP won't believe this, nor will those who detest the NDP. Grief and anger will grip the most partisan among us if their preferred party fails to win the May 29 vote.
But the safest prediction I'll ever make is that things will be at least OK in Alberta whichever party wins.
How so? If the winning party holds terrible policy ideas, reality will force them to alter their plans.
Article content
COVID left most of us hungry for a less divided society. The angry division ignited and stoked by social media only deepens that craving. Smith appears to have grasped this. I see the compassionate aspect of conservatism increasingly guide her path.
She'll govern for all Albertans.
And so will Rachel Notley, if elected.
Read the full column here
---
7 a.m. 
Letters To The Editor: Where's outrage over Smith's ethics breach?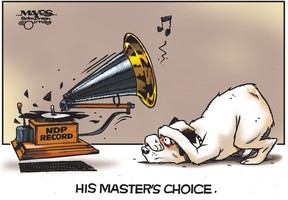 Why isn't there more outrage and concern over Danielle Smith being found guilty on violation of a conflict of interest charge? Why?
This is more than inappropriate and Smith says she'll learn from mistakes going forward — really? Her behaviour and words since she became leader says otherwise. She cannot be trusted to lead.
UCP, it really is too bad you have this leader going into this election. People could vote for the UCP but don't want Smith to lead Alberta for the next four years. — H.H. Kohel, St. Albert
Read the rest of Wednesday's Letters To The Editor here 
---
Tuesday
Former Alberta attorney general says Smith's ethics breach may warrant criminal charge
By Jason Herring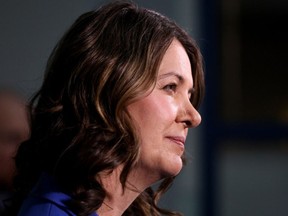 A former Alberta attorney general is condemning UCP Leader Danielle Smith for contravening Alberta's Conflict of Interest Act by speaking to her justice minister about a prominent criminal case while premier.
Article content
Jim Foster served as attorney general under former Progressive Conservative premier Peter Lougheed from 1975 to 1979.
He said Tuesday he's "deeply concerned" about the findings of last week's report from ethics commissioner Marguerite Trussler, who found Smith had breached conflict of interest rules by discussing criminal charges against Calgary pastor Artur Pawlowski on a call with then-justice minister and attorney general Tyler Shandro.
"That report is not complimentary in any sense to her," Foster told Postmedia from his home in Red Deer. He suggested the Crown should consider investigating the matter further, and said he thinks a criminal obstruction of justice charge may be warranted.
"(Trussler) had to approach this through a lens of ethics law, and if you approach this through a lens of criminal law you may well conclude that there's the possibility of a serious criminal offence having occurred."
---
Tuesday
Notley, Smith cast their ballots
The Canadian Press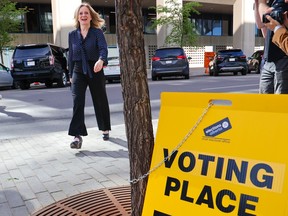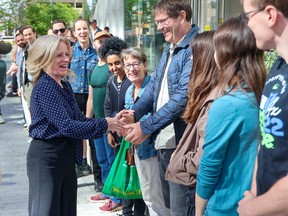 Alberta's two main political rivals cast their ballots Tuesday as the provincial election campaign entered the home stretch with the start of advance voting.
United Conservative Party Leader Danielle Smith and NDP Leader Rachel Notley both cast their ballots in Calgary, which has been the main battleground in the campaign.
Article content
Election day is on Monday, less than a week away.
Notley marked her ballot at the main downtown library at an event with about 30 young people. She encouraged more to get engaged.
"We know there's a lot of myths out there that young voters are less likely to vote," said Notley. "I think it's just a myth, because young voters are so dedicated, so passionate. They've been working so hard on this campaign. This is an important election for Alberta."
Smith cast her ballot in the city's southwest.
Traffic at the Haysboro community centre was steady after the advance polls opened. But there was only one other person inside when Smith — accompanied by her support team, security officers and a throng of media — arrived.
Smith was asked to verify her address, answered "yes" when asked if she was a Canadian citizen and laughed and thanked the poll worker who asked her if she was over 18.
She declined to speak to the media.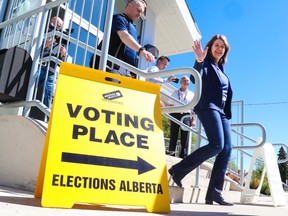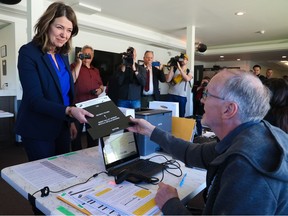 ---
8:00 a.m. 
Alberta Liberals unveil their full election platform
By Jason Herring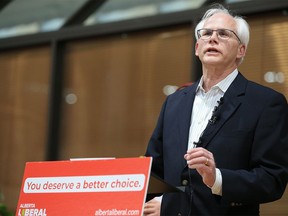 The Alberta Liberal Party released its full platform Tuesday, seeking a return to relevance in an election widely seen as a two-party race.
Liberal Leader John Roggeveen said policy on jobs, cost of living, education and health care form the four pillars of the Liberal platform, now posted to the party's website.
Article content
He views unemployment in Calgary — seven per cent in April, the highest in Canada — as a key problem, pledging retraining programs and hiring supports as well as continued support for the oil and gas sector, while also investing in a transition to renewable energy.
"There's never going to be zero oil and gas," Roggeveen said. "But we have to, over time, adapt to the circumstances we're facing, and the industry has to adapt, too."
Roggeveen highlighted the Liberal plan to invest in affordable housing, pledging to double provincial spending on the file. He criticized the UCP's affordability measures, saying it missed the mark by targeting families with incomes as high as $180,000 who may not need the payments, while leaving out young, single Albertans.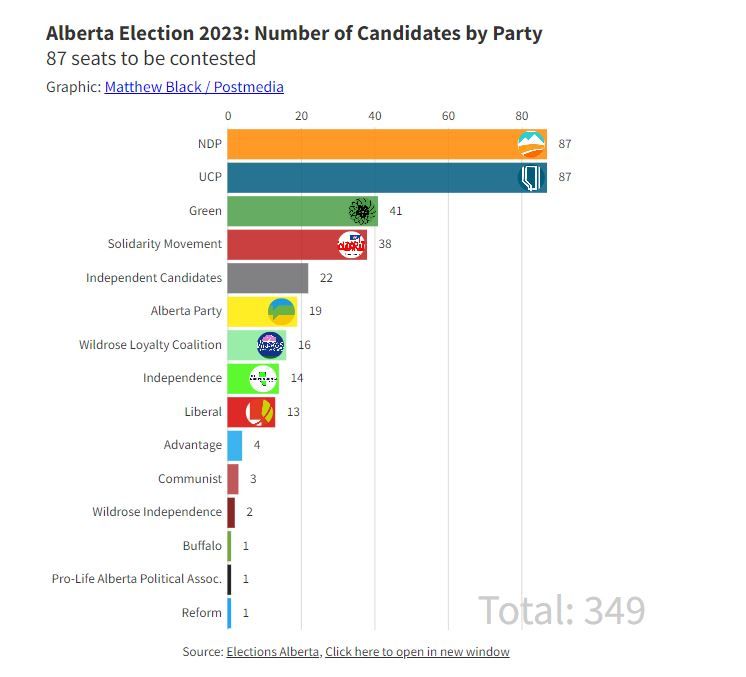 ---
Tuesday
Advance voting set to open Tuesday morning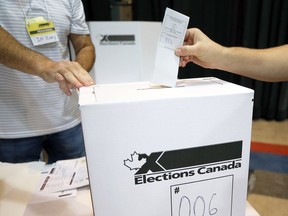 Provincial election day isn't until May 29 but Albertans looking to get their vote in early have the chance to do that starting early Tuesday morning with the opening of advance voting.
Advance voting will be available from Tuesday at 8 a.m. until Saturday at 8 p.m. Days and times will vary by location, but electors can register their vote at any advance polling station.
Article content
Voters are advised to check the card that arrived from Elections Alberta in the mail or visit electionsalberta.ca to find the nearest location, days and times.
Advance voting has become an increasingly popular option in provincial elections and is referred to by Elections Alberta on its website as the "preferred option for electors that cannot attend their assigned voting location on election day.
More than one-quarter of all votes cast in the 2019 election were cast at advance polls. That year about 696,000 turned out in advance, nearly triple the prior record set in 2015 of 235,000, or around 10 per cent of eligible electors.
Election day is set for May 29 with voting locations scheduled to be open between 9 a.m. and 8 p.m.
Article content
---
Everything you need to know before you vote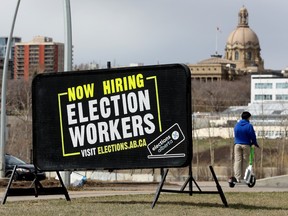 While there are plenty of promises and policies from the parties to wade through, it's also important to brush up on voting information.
Before you cast your ballot, here's what you need to know:
Who can vote?
Canadian citizens at least 18 years old who are residents of Alberta are eligible to vote.
Do I need to register?
Electors may register to vote online at www.voterlink.ab.ca until May 17, 2023, by contacting Elections Alberta or their local returning office before 4 p.m. on Saturday, May 20.
Electors can also register to vote at any advance voting location in Alberta or at their assigned voting place on Election Day.
Electors who are already registered to vote at their current address do not need to register again.
Do I need ID?
Voters are required to prove their identity and current address. There are several ways to do this, including:
Providing one piece of government-issued photo ID, including the voter's full name, current address, and a photo.
Providing two pieces of ID, both containing the voter's full name and one that lists their current physical address.
Having another registered elector with identification that resides in their voting area vouch for them.
Having an authorized signatory complete an attestation form.
More than 50 different types of identification have been authorized by the Chief Electoral Officer to be used as identification to vote.